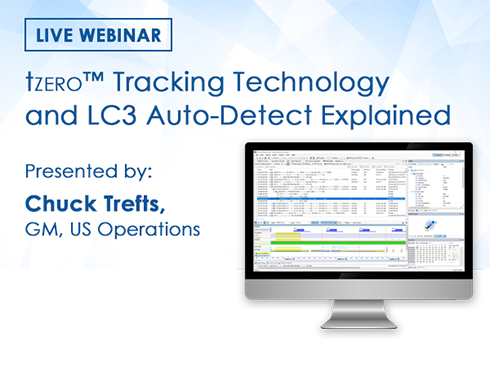 Join Ellisys for a 30-minute informative webinar on our new Bluetooth LE Audio features. Learn about how Ellisys addressed new protocol requirements involving the establishment and security for isochronous channels by developing tZERO™ Tracking Technology, a proprietary technology that delivers high-fidelity capture of isochronous traffic from the initial instance of isochronous traffic, without gaps or any other limitations. We'll also highlight LC3 Auto-Detect, innovative feature based on an Ellisys-designed, test equipment-grade LC3 codec, that allows for automatic determination of LC3 configuration parameters.
We'll finish with a Q&A where Ellisys Experts will be ready to answer your questions.
Ellisys, the Ellisys logo, Better Analysis, Bluetooth Vanguard, Bluetooth Explorer, and Bluetooth Tracker are trademarks of Ellisys, and may be registered in some jurisdictions. The Bluetooth® wordmark and logos are registered trademarks owned by the Bluetooth SIG, Inc. and any use of such marks by Ellisys is under license. Wi-Fi® and the Wi-Fi Alliance logo are trademarks of Wi-Fi Alliance. DisplayPort and the DisplayPort logo are trademarks owned by the Video Electronics Standards Association (VESA®) in the United States and other countries. Thunderbolt and the Thunderbolt logo are trademarks of Intel Corporation in the U.S. and/or other countries. USB Type-C®" and "USB-C® are registered trademarks of USB Implementers Forum and are only intended for use with products based on and compliant with the USB Type-C® cable and connector specification. Other trademarks and trade names are those of their respective owners.